Our History



Our local business is dedicated to prompt and professional service and support. Our clients are our business. We will offer you the same outstanding services and support that many clients have come to know us by.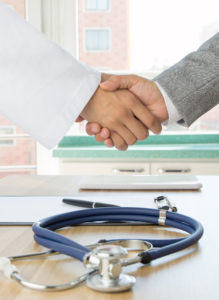 We have been serving the Medical Industry for over 35 years and have chosen to sell and support Medisoft products for over 22 years for a reason – we believe that Medisoft offers our clients the best value for the money. 
Our Promise
We are a full-service organization offering you a one-stop resource for all of your computer, software, support, and education needs. JBS of Central Florida allows you to take care of your patients and we take care of your practice.
We are a dedicated team of caring professionals who pledge to provide quality service, delivered with excellence and integrity. We achieve these goals through teamwork, mutual support, continuing education and the use of current technology.
JBS is Committed to:
Fully comply with all federal health-care program requirements, including the requirement that claims will be accurately prepared, billed and submitted for payment.
Eliminate fraud and abuse within the healthcare system
Promote accurate and fair billing practices
Conduct business in an ethical and lawful manner.